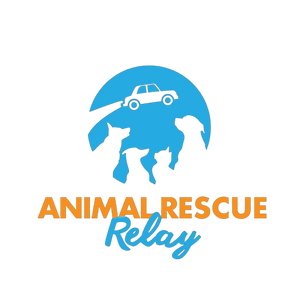 Animal Rescue Relay
---
Animal Rescue Relay (ARR) is a small 501(c)(3) IRS charitable organization dedicated to the transportation and rehoming of shelter and rescue animals.  Founded in May of 2017 by Jean Feil, Heidi Neilson, and Nikki foster, we soon gained two more directors, Kelly Pettit-Lopez, and Wendy Rader.
As of December 2017, we have rescued and placed 42 dogs, 13 cats, and 1 goat.  Yes, you read that right.  A goat! 
In June of 2017, ARR created a
Facebook page
to find out how many people would be willing to give up a small part of their time to transport an animal from a shelter to a new forever home or to another transporter who would then drive or fly the next part of the trip.  We were bowled over at the number of folks who volunteered to help in any way they could.  And our nationwide network continues to grow.
We depend on our donors! Not everyone is able to transport or foster a pet, but our generous donors make a vital contribution that allows us to take good care of these animals, many of whom come to us in poor physical condition – malnourished, sick, teeth rotting, and worse. Currently, much of the vet care comes out of our own pockets, but we can only do so much.  Donations increase our ability to help animals in needs of healthcare and new homes exponentially.
We appreciate even the smallest donations and welcome you as part of our efforts to keep wonderful pets from dying in shelters or being forgotten.
---
---